ASHI Certified Home Inspector John LaBossiere
Rhode Island & Massachusetts Residential Inspections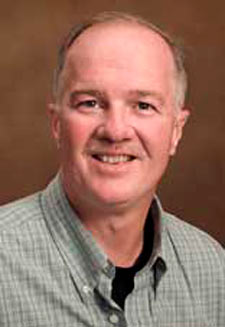 15 Years of Experience in the Building Trades
Our owner-operator, John LaBossiere, has been working in the building trades since 1975. He has an extensive background in construction and remodeling that includes plumbing and electrical work, planning, blueprint reading, foundation pouring, framing, window and roofing installation, flooring, exterior siding, finish carpentry, insulation, and demolition. As a result, he is intimately acquainted with all aspects of home construction. This makes him an ideal home inspector because he knows exactly what to look for in buildings of all styles and ages.
Your Home Inspector's Credentials
With 35+ years of construction, remodeling, and home inspecting under his belt, John has accrued a comprehensive list of credentials. Below are some of the highlights of his accomplished career.
Massachusetts Home Inspector License #363
Rhode Island Home Inspector License #44136
Rhode Island Radon License #055
Rhode Island Termite License #3681
Rhode Island Water Sampler License #00020
Bachelor of Science Degree from the University of Rhode Island
American Society of Home Inspectors (ASHI) Certified Inspector
Completed two weeks of extensive training at USInspect Headquarters in Chantilly, VA
Completed the Wastewater System (Septic) Inspection Course at the University of Rhode Island
Completed the New England Institute of Technology's Major Home Appliance Repair program

John's Career Overview
John first entered the building trades as an apprentice in 1975. He quickly worked his way up to becoming a licensed contractor and company owner. His dedicated, hands-on approach gave him experience with every aspect of home building and remodeling.
John has also bought and rehabbed multiple properties. Some of these have been converted into rental properties in South County. As the general contractor on each of these projects, John attends to planning, permitting, zoning approval and compliance, subcontractor management, and overall project coordination.
In 1998, John began harnessing his knowledge in a new way by offering residential and commercial inspections. He has conducted walkthroughs of more than 10,000 buildings, ranging in age from brand new to 300+ years old.


John's Passion for Helping Buyers
John works with everyone from inexperienced first-time buyers to savvy multi-unit investment purchasers and has inspected everything from modern high-rise condo units in the heart of the city to log cabins in the woods.
John enjoys working with all buyers, by educating them about the pros and cons of their future home. Additionally, he's happy to provide them with the basic knowledge necessary to maintain their home and equipment. 
A Coast Guard Licensed Captain
When John isn't helping people find the right home in Rhode Island or Massachusetts, he enjoys spending time sailing his boat on Narragansett Bay.
Our Service Area
Ocean State Home Inspections proudly assists homebuyers throughout Rhode Island and in nearby Massachusetts.